What is Jonzac Bio-affinity ?

Organic and extreme tolerance know-how

Organic and extreme tolerance know-how
---
Jonzac certified organic skincare is free of any synthetic substance that is likely to cause irritation. All Eau thermale Jonzac® creams are extreme tolerance1 to minimize the risk of allergic reactions. Jonzac organic and extreme tolerance¹ cosmetics are ideal to respect the balance of all skin types, even the most sensitive skins.
What is skin irritation?
Skin irritation is recognizable because the skin feels tight, prickly, and even burnt especially on red patches.
Friction from rough fabrics or diapers, environmental factors such as the wind and the cold, and also repeated exposure to hygiene and skincare products containing irritants (for example sulfates5 in body washes) can all cause irritation.
What is a skin allergy?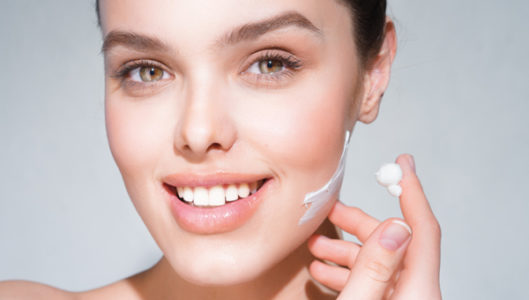 Skin allergy causes redness, edema, blistering and at the very least, itchiness.  This is referred to as a rash or eczema.  It causes the immune system to react.
In this case, the cause comes from an allergen.  Allergic contact dermatitis may be caused by molecules such as preservatives (for instance MITs, standing for methylisothiazolinone), and also some components in fragrant formulations.
What guarantees does a jonzac certified organic product offer for my skin?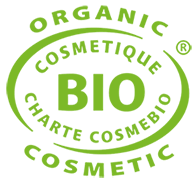 At least 95% of the ingredients are natural or naturally obtained.
Jonzac certified organic products are exempt of any raw materials that disrupt skin integrity and that may be potentially irritating for the skin.
This makes Jonzac certified organic cosmetics especially similar to the skin.
Our formulation charter, for instance, strictly bans the following ingredients:
Instead of irritating ethoxylated emulsifiers (PEG – « polyethylene glycol ») we use gentle emulsifiers such as lecithins and glucosides.
Controversial preservatives (parabens and phenoxyethanol) are never used in our formulas.  We have developed a high-performance preservation system that is effective and highly tolerated by the skin:  our patented 3C complex.
Occlusive mineral oils are not used either.  We use fatty acid esters or vegetal oils.
Synthetic colorings and potentially allergy-causing chemical filters are also banned from our products.
100% of our products are free of known allergens and extreme tolerance1
What are PEGs and what do they do?
PEGs refers to polyethylene glycols. In the traditional cosmetic industry, PEGs are used as emulsifiers.
In vitro studies on reconstructed skin have demonstrated that cellular viability is rated at 20% when exposed to PEGs.  When PEGs are in contact with reconstituted skin, they stress the cells to the extent that these start deteriorating.  This can show up in the form of irritation or dry skin, either immediately or in the longer term.
These PEGs are forbidden in certified organic products.
Jonzac formulations include phospholipid-based hydrating emulsifiers.
Under the same study, it was demonstrated that the use of phospholipidic emulsifiers is respectful of the balance of the skin because no cells are deteriorated when in contact with these.
These emulsifiers are completely respectful of the skin while effectively hydrating the skin and boosting the efficacy of the active ingredients contained in skincare.
What does extreme tolerance1 mean?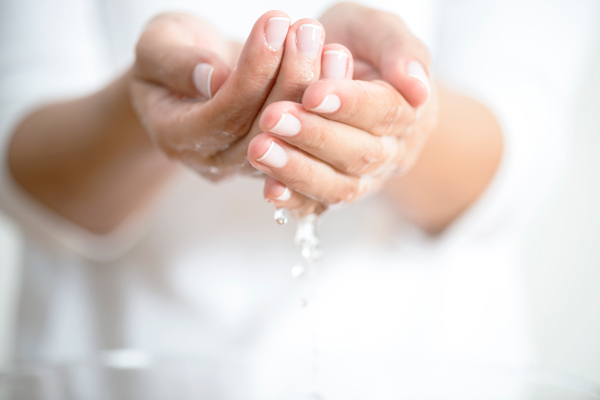 An extreme tolerance1 skincare is formulated to minimize the risk of allergic reactions.
Since each human being is unique, achieving a zero chance of allergy is not possible.  Jonzac formulas put the utmost care in ensuring the risk of allergic reaction is reduced to the minimum.
When it comes to formulation, we avoid all raw materials that are known to cause an allergic reaction in addition to verifying that no products are blended into a form that could cause a reaction.
What makes jonzac formulas special?
These formulas are 100% safe6 for the skin thanks to Eau thermale Jonzac know-how in creating certified organic and extreme tolerance1 cosmetics.
This know-how, that rests on organic certification and high tolerance1, guarantees perfect likeness to the skin since it excludes any substances that could stress or disrupt the skin.
This unique Jonzac combination offering organic and high tolerance1 products is ideal for all skin types, even the most sensitive skins.
How do you explain the likeness of Jonzac organic and extreme tolerance1 formulas to the skin?
By Christine Lafforgue, dermatology pharmacologist, school of pharmacy, university of paris-sud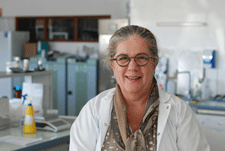 Jonzac certified organic formulas are free of PEGs which have been replaced with emulsifying active ingredients.

These gentle emulsifiers are lecithins and glucosides.  In addition to forming the emulsion, they create lamellar phases in the water phase of the formula.  These liquid crystals constitute perfect water reservoirs.

When the Jonzac formula comes into contact with the skin, the water contained in the reservoirs created by the emulsifying active ingredient is progressively released into the skin, ensuring lasting hydration.

Jonzac formulas contain ingredients chosen for their high tolerability by the skin and are enriched with Jonzac thermal spring water that activates cell renewal metabolism, creating perfect osmosis with the skin and making these products the ideal ally for all skin types, even the most sensitive ones.
1 Formulated to minimize the risk of allergic reactions  – 2 Dry extract at 180 °C – 3 At the level of the epidermis – 5 Sulfated surfactants – 6 Safe for use